4 tags
5 tags
2 tags
Change of plans: GOOD LUCK CD's Ship Today Instead
Since I got 'em much earlier than expected, fuck it, we'll do it live today instead of next week. Buy yours here!
2 tags
3 tags
GOOD LUCK: Physical Copies Shipping 11/19;...
FINALLY. After months and months, physical copies of my album Good Luck will begin shipping November 19. If you've been keeping up (sup, local fam?) you'll know this was supposed to happen back in March shortly after the digital release. Since I'm not big-time enough for an explanation to be required of me, and since a truthful one would necessitate me doing a little...
Keep up with me on Facebook, will ya? →
5 tags
6 tags
NEW REMIX EP: Giant Robot Apocalypse
At long last some talented friends and I are proud to present to you our Giant Robot Apocalypse EP. The 7-track release includes five vastly different and super dope remixes of "Giant Robot Apocalypse" from my good friends AK-87, Oneiric, Frank Kastle, Man of the Downtrodden and Alex Palumbo-Green. The remixes are amazing and I can't even begin to express how honored I am that...
2 tags
7 tags
2 tags
GOOD LUCK on iTunes, Amazon & Spotify
For those of you who prefer to buy music from major digital marketplaces instead of through my site, Good Luck is now available on iTunes for $9.90 and Amazon for $8.99. You can also listen to Good Luck on Spotify. If you have time, a quick review on either marketplace would go a long way. I apologize for the delay in getting the record out to these places but hey at least it's available...
3 tags
Album Release: GOOD LUCK Available Now
The first Animalweapon album,Good Luck, is available now. Click here to download it for free (or pay for it, if you want.) Thank you so much for your support and kind words. This is a year and a half of my life; I hope you enjoy it.
3 tags
"Good Luck" Track List
The tracklist for Good Luck is as follows: Something Like Giant Robot Apocalypse Research Mexican Standoff Rhen Var Flightpill Automate The Alchemist Climate Change Good Luck
3 tags
Album Release Details: GOOD LUCK Coming 3/27
It's been a long time coming but I'm proud to finally say that after a year and a half of work, the first full-length Animalweapon album is finished. The album is called Good Luck and it will be available on March 27th. It consists of ten tracks, all written and recorded between early fall 2010 and like a week and a half ago. You have several options for acquiring it and they are...
1 tag
2 tags
Album update (and thanks!)
Album is getting VERY close to finished - only a few things left, and only on two songs. I start mixing in less than a week. Crazy excited right now - can't wait to post the release details in a few weeks! Also, thanks so much for your AWESOME feedback on my new stuff, it means a lot to me. I've seen my stuff posted on a number of blogs and tweets from complete strangers now - cannot...
New Digs (Again)
So I've decided to re-design the site (again.) Long story short I've done away with the old Wordpress site and made everything more (primarily) Tumblr-focused - Animalweapon.com is now a simple "hub" page. (A snazzy one, at that.) Also: could you guys do me a favor and reblog the next two posts below this one? For those of you just joining us, they are my new single, Rhen...
3 tags
3 tags
2 tags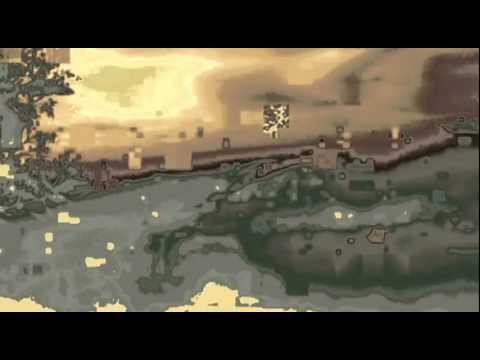 Hey Animal Weapon,
insomniaticmeat-: Holy fuck is Mexican Standoff amazing. Whether you're following people for exposure or actually like what I post is irrelevant, I can't stop listening to it. Thanks so much, this made my week!
toocoolforshul-deactivated20110 asked: Well, hello! I listened to the music displayed on your page, and I just wanted to let you know that you are amazing! This stuff is awesome. Can I feature you on my music blog sometime?